MIUI 10
Do you want to maximize your knowledge about MIUI and become a part of our MIUI family?
Do you need to update or restore your MIUI ROM?
Do you wish to find all the latest news about Xiaomi ecosystem devices?
Join the international MIUI FAN community!
the latest firmware versions for all Xiaomi smartphones;
user manuals for smart devices;
interesting facts, events, and news;
a forum for real fans discussing news and features of firmware.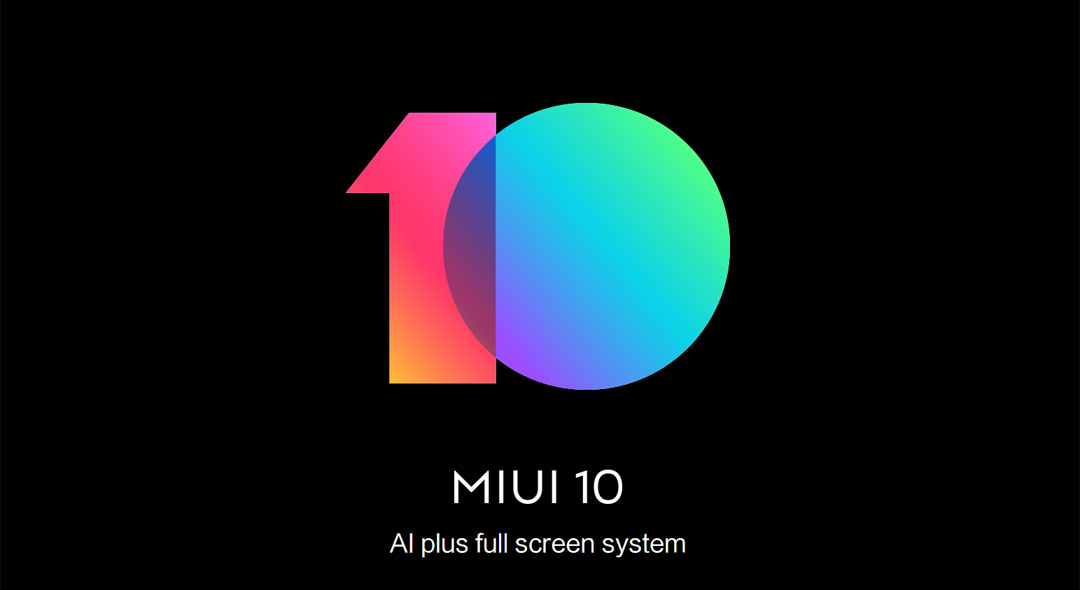 Innovative design
The best full-screen experience
In MIUI 10, we removed all elements that could break the visual integrity of a full-screen device.
There's no segmentation brought about by divisions and conflicting colors here, everything important is
presented in the form of neat cards with rounded corners which rhyme with hardware elements.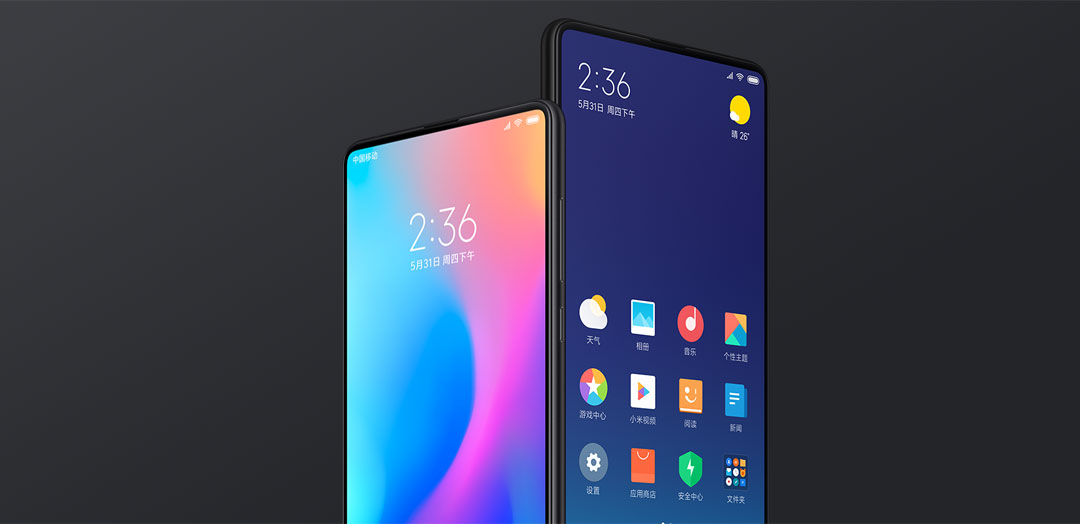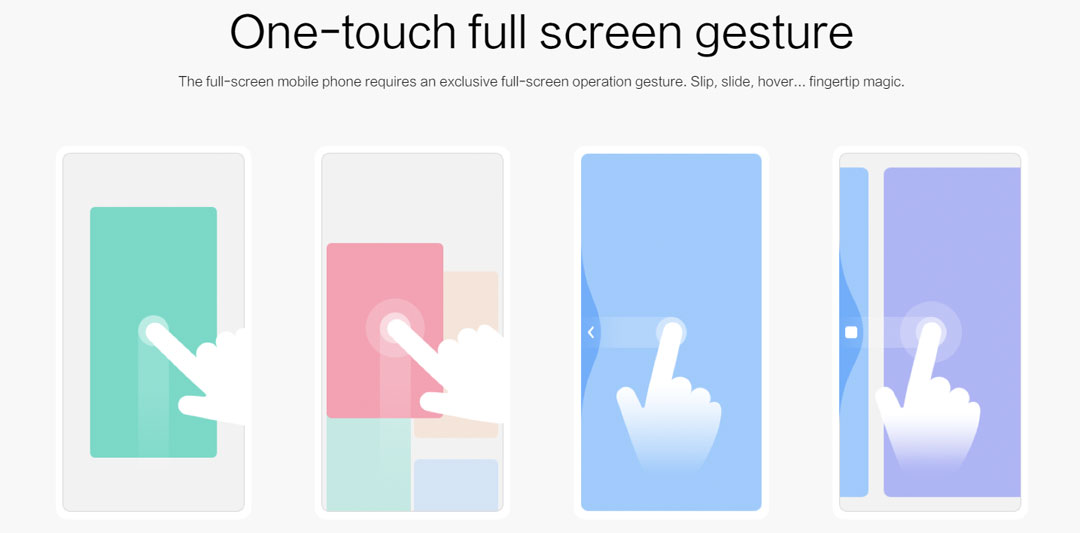 Full-screen gestures
A better and more intuitive way to interact with a full-screen device
Go to Home screen
Open Recent
Go back
Switch between apps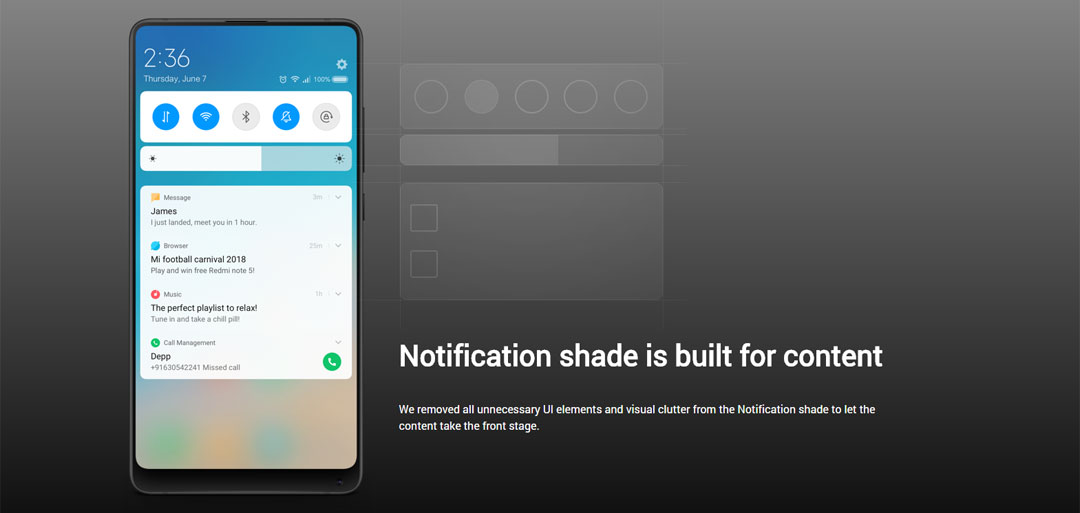 Notification shade is built for content
We removed all unnecessary UI elements and visual clutter from the Notification shade to let the
content take the front stage.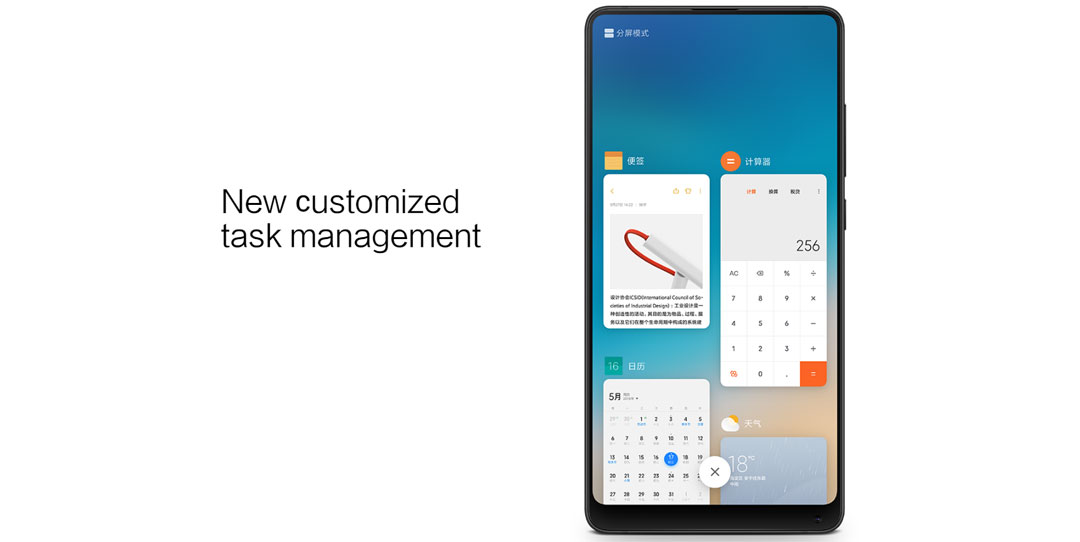 Recent fit the screen perfectly
In MIUI 10, we handle Recents in a completely new way. Optimized for 18:9 screens, Recent feel much more straightforward and intuitive now.

The design is in the details
Nature sounds
Few people think of sound as the key element of UI design. Can sound be so good that you'll prefer
to hear it again after having used your phone in Silent mode for ages?
Rediscover the sound of Nature
Humans have been listening to Nature for thousands of years. We still aren't tired of it, are we?
Notification sound
Consecutive notifications
Deleting an item
Ambient noises
Setting a timer, you can select a sound and listen during the countdown.
That way, the timer comes in handy not only when you boil eggs, but also when you need a moment to relax and concentrate.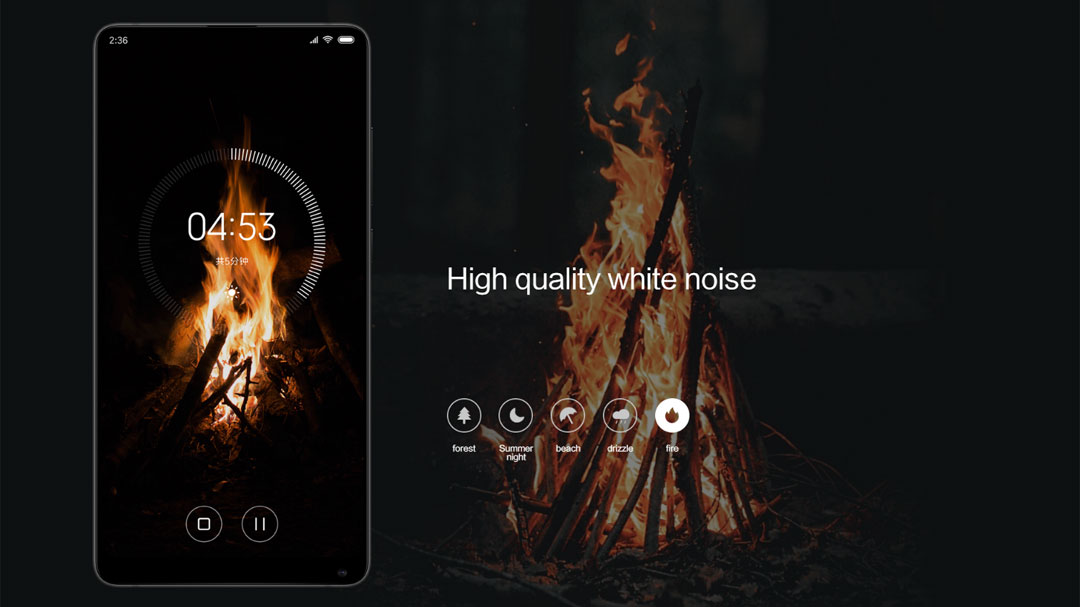 Forest
Night
Beach
Drizzle
Fire

Apps launch faster
In MIUI 10, you'll probably spend zero seconds waiting for the app to load in most cases and go directly to the start page after tapping the icon without having to look at the loading progress bar. This works as fine with third-party apps as it does with system apps.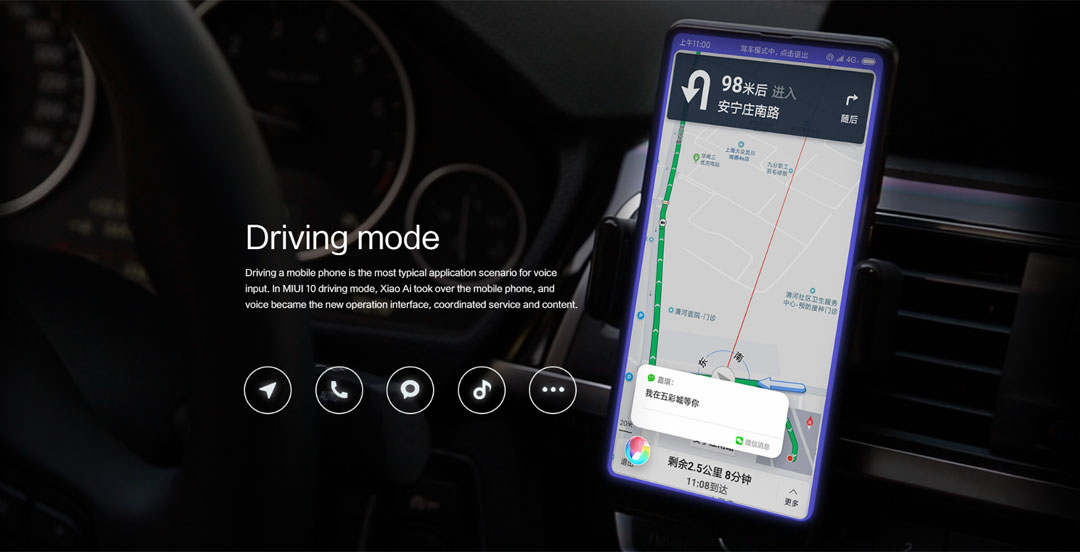 AI Portrait mode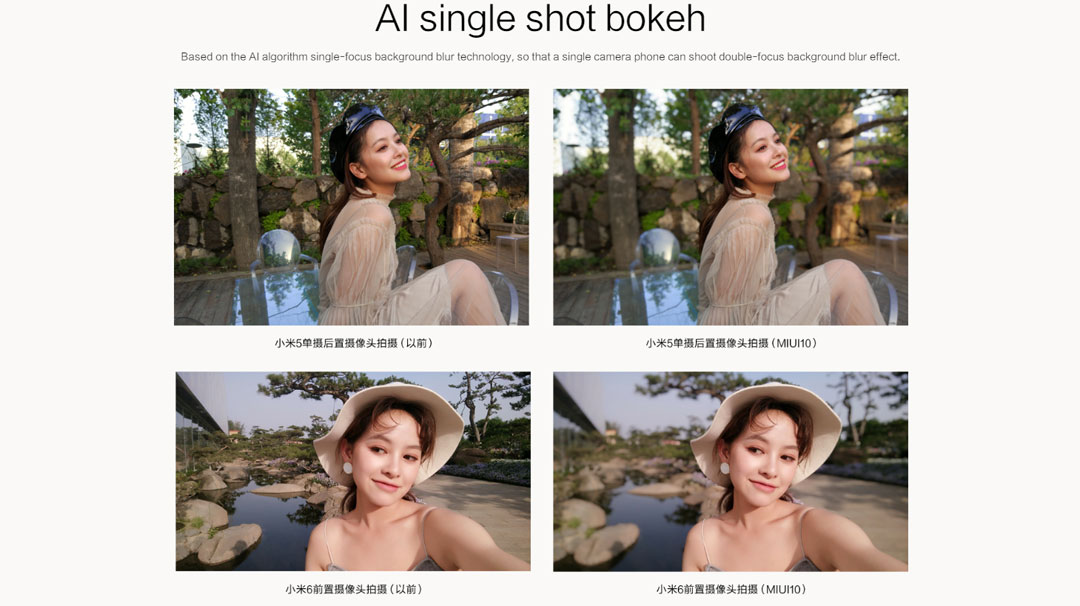 Using Portrait mode doesn't require a dual camera device now. Most single camera phone users will be able to blur the background on their photos after they upgrade to MIUI 10.
Compatible devices:
These devices will support AI Portrait mode after upgrading to MIUI 10.
Front camera:
Mi MIX 2/Mi 6/Mi 5s Plus/Mi 5s/Mi 5/Mi Note 2/Mi Max 2/Mi Max/Redmi Note 5(India)/Redmi Note 4(India)/Redmi Note 4X/Redmi Note 3/Redmi 5/Redmi 4/Redmi 4X
Rear camera:
Mi MIX 2/Mi 5s/Mi 5s Plus/Mi 5/Mi Note 2/Mi Max 2/Mi Max/Redmi Note 4(India)/Redmi Note 4X/Redmi Note 3/Redmi 5/Redmi 4/Redmi 4X
More devices will be compatible soon. Stay tuned.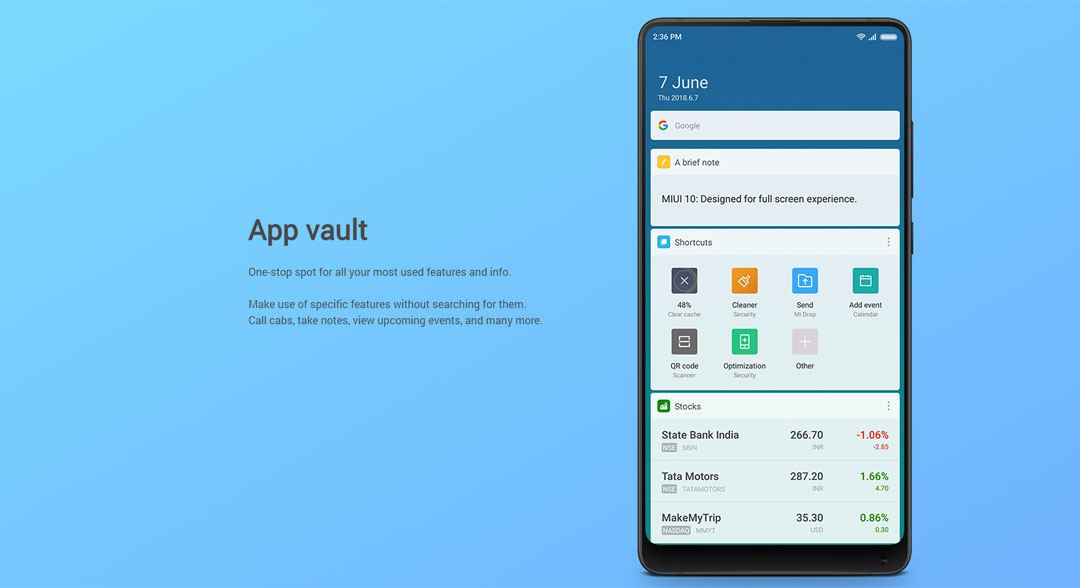 App vault
One-stop spot for all your most used features and info.
Make use of specific features without searching for them. Call cabs, take notes, view upcoming events, and many more.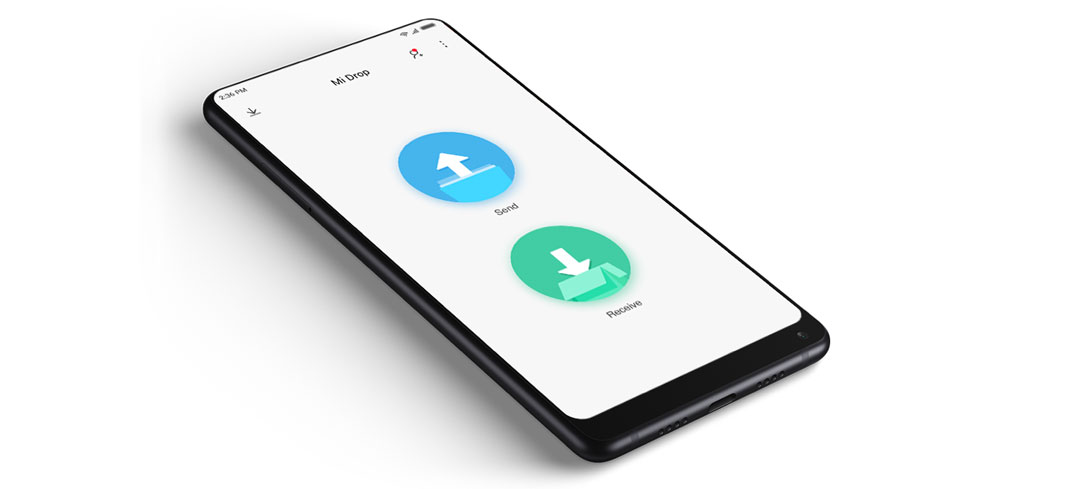 Mi Drop
A lightning fast file transfer tool

Mi Drop is supported by all Android devices running Android 4.4 or later. It doesn't require an internet connection to transfer files to your friends and can boast speeds that leave Bluetooth far, far behind. Supporting most file formats, it allows you to share images, songs, videos, apps, and much more.
File Manager
Secure and easy-to-use file manager

Besides the essential features which include quick search, copying, moving, and deleting multiple items at once, File Manager supports all major file types and allows you to deal with all storage and format-related issues completely hassle-free.
Dual apps
Create and sign into dual accounts for any app, including WhatsApp, Facebook, and more.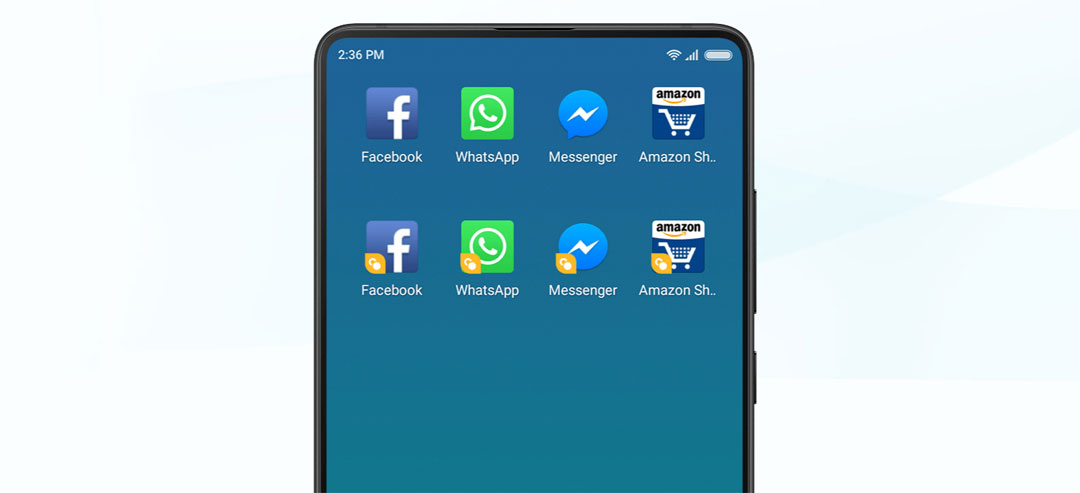 Second space
Use different passcodes or fingerprints to access different profiles, each with its own wallpaper, apps, files, and photos.
Perfect for times when you need a clear separation in your life!
Scrolling screenshots
Take scrolling screenshots of web pages and news articles.
Crop, doodle or mosaic before sharing with a friend.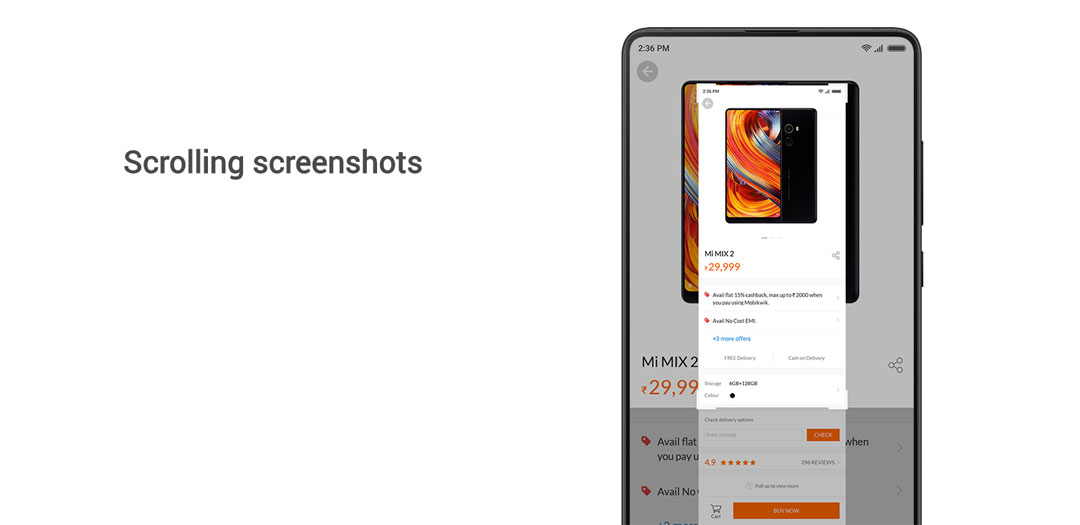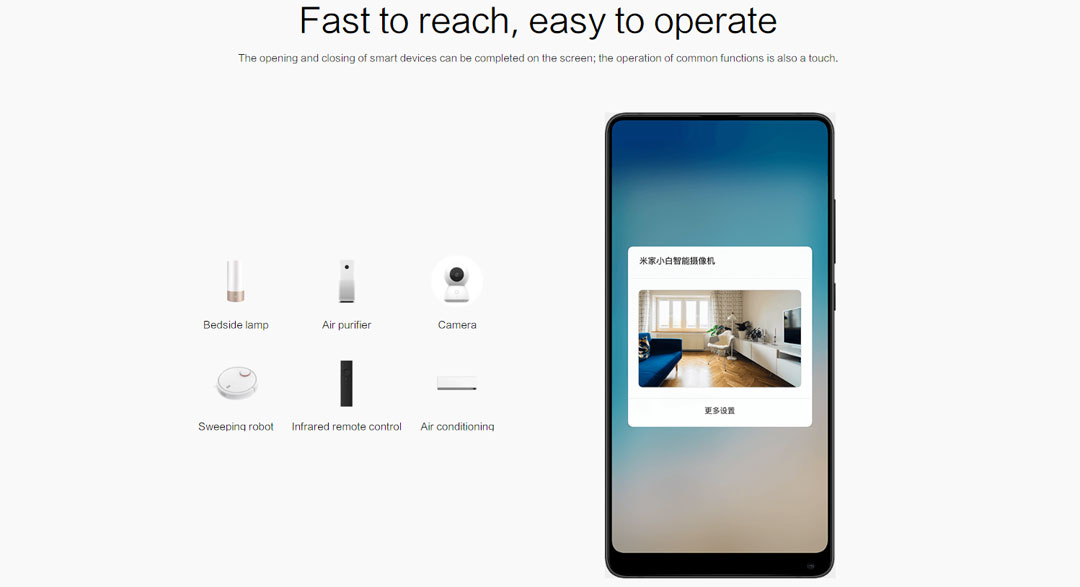 Always "app" your service
MIUI comes with a comprehensive range of system apps that provide a suite of services for daily use.

It's all about content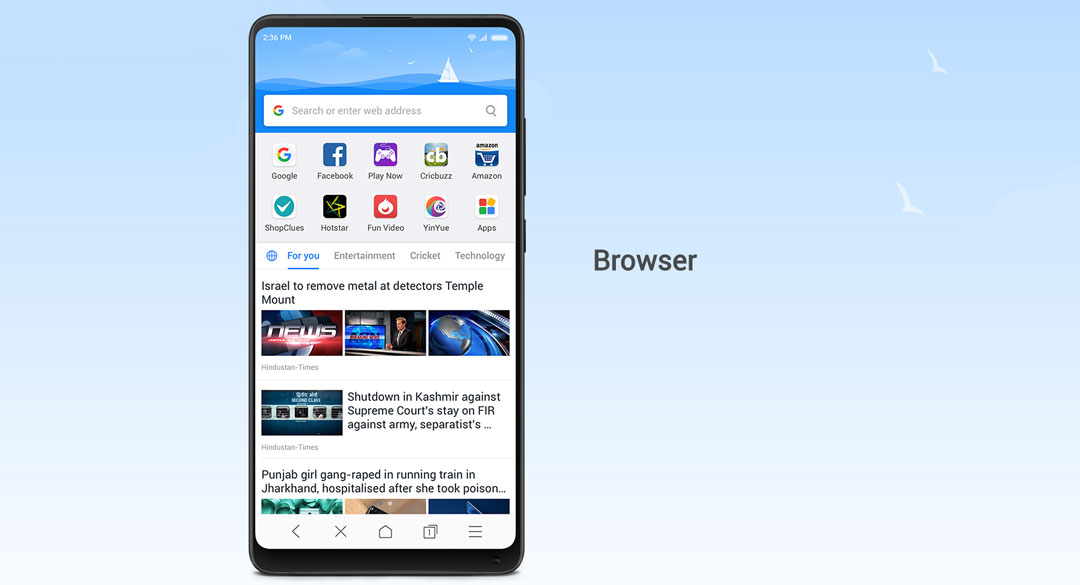 Browser
Progressive web app support allows you to use web pages just like you use apps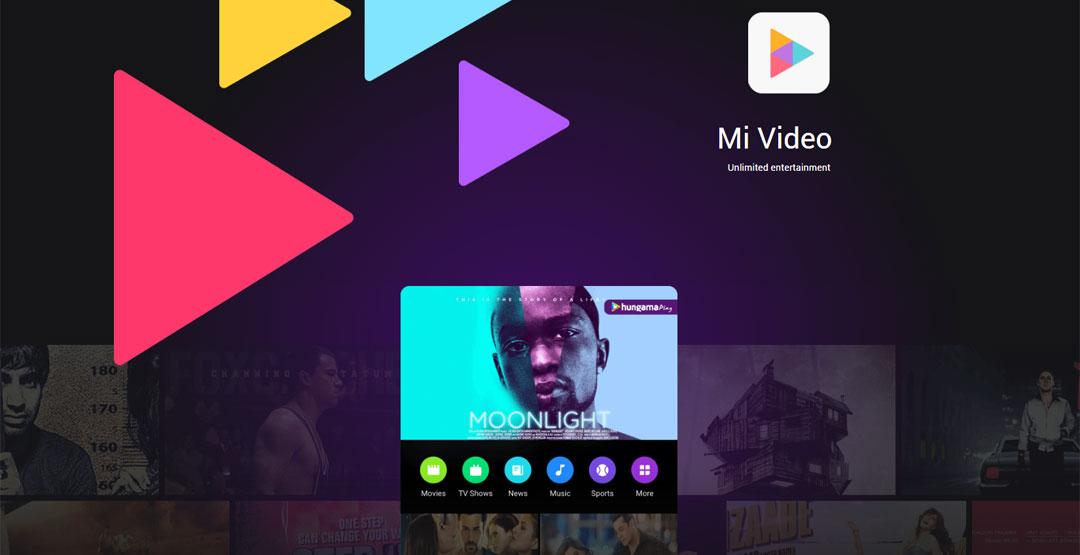 Mi Video
Unlimited entertainment
500,000+ hours of content
Stream online content across top OTT players, Content Partners, Enhanced player Online.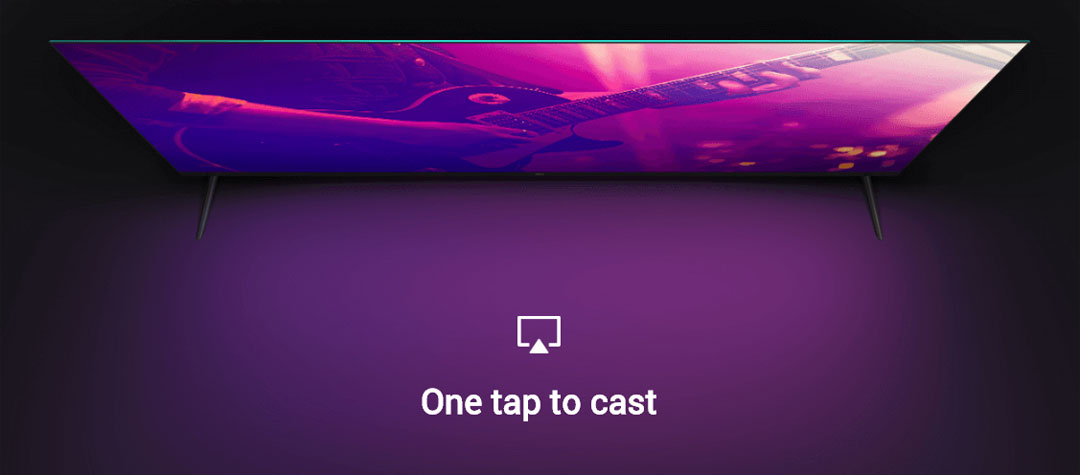 Quick gestures — play seek, toggle volume & brightness — Seamless user experience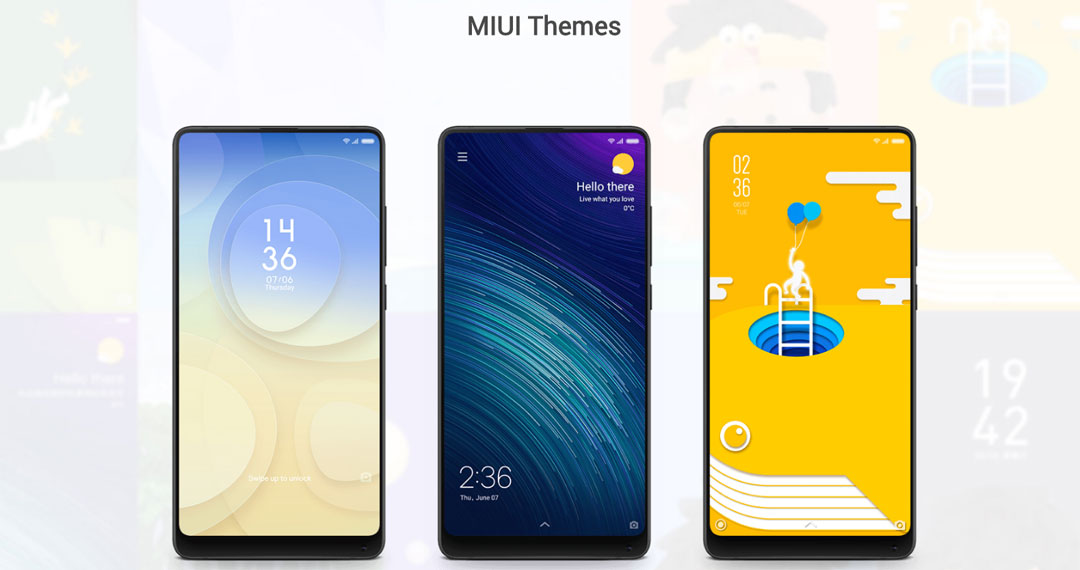 MIUI Themes
Loads of custom-made themes, stunning wallpapers, fancy fonts, and more.
Make your device truly yours.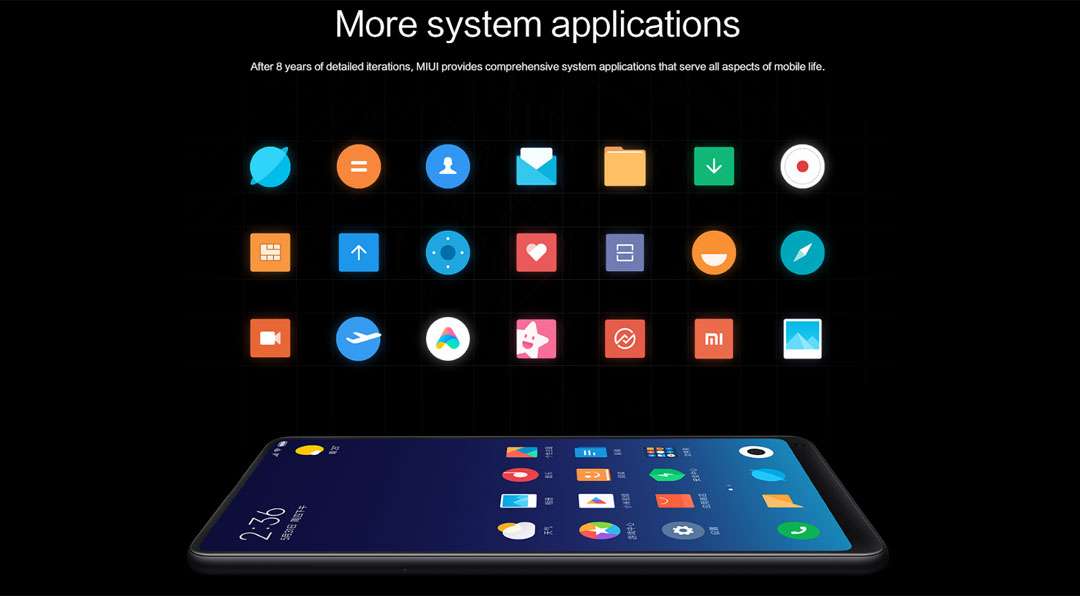 Reliable services
Train tickets
MIUI 10 now recognizes your train ticket SMS messages and intelligently turns them into simple cards with all the important information on it.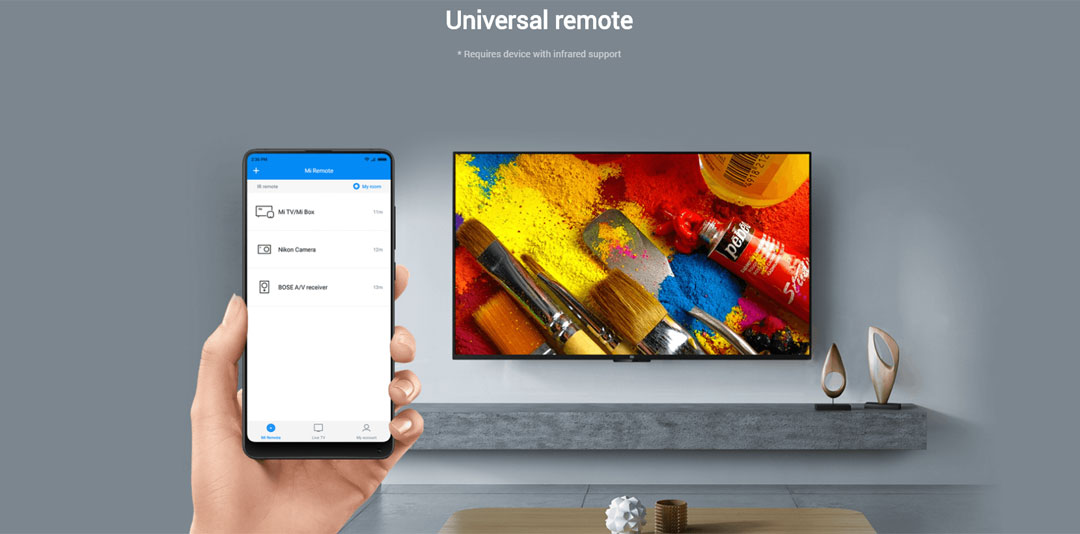 Universal remote
Mi Remote gives you control of TVs, air conditioners, fans, projectors, and more with your phone. Pairs with thousands of brands and models. * Requires device with infrared support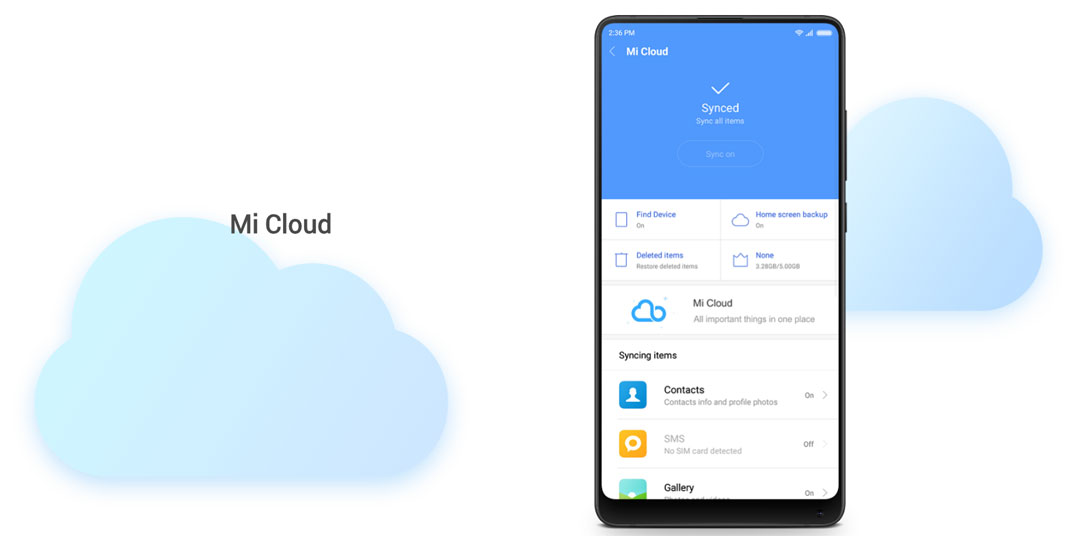 Mi Cloud
Secure, convenient backup for your photos, messages, files, and data that syncs across multiple devices. Locate or reset your device from any browser.